| | |
| --- | --- |
| Posted on April 6, 2017 at 2:55 PM | |
Spring has sprung and April is finally here, bringing with it new beginnings.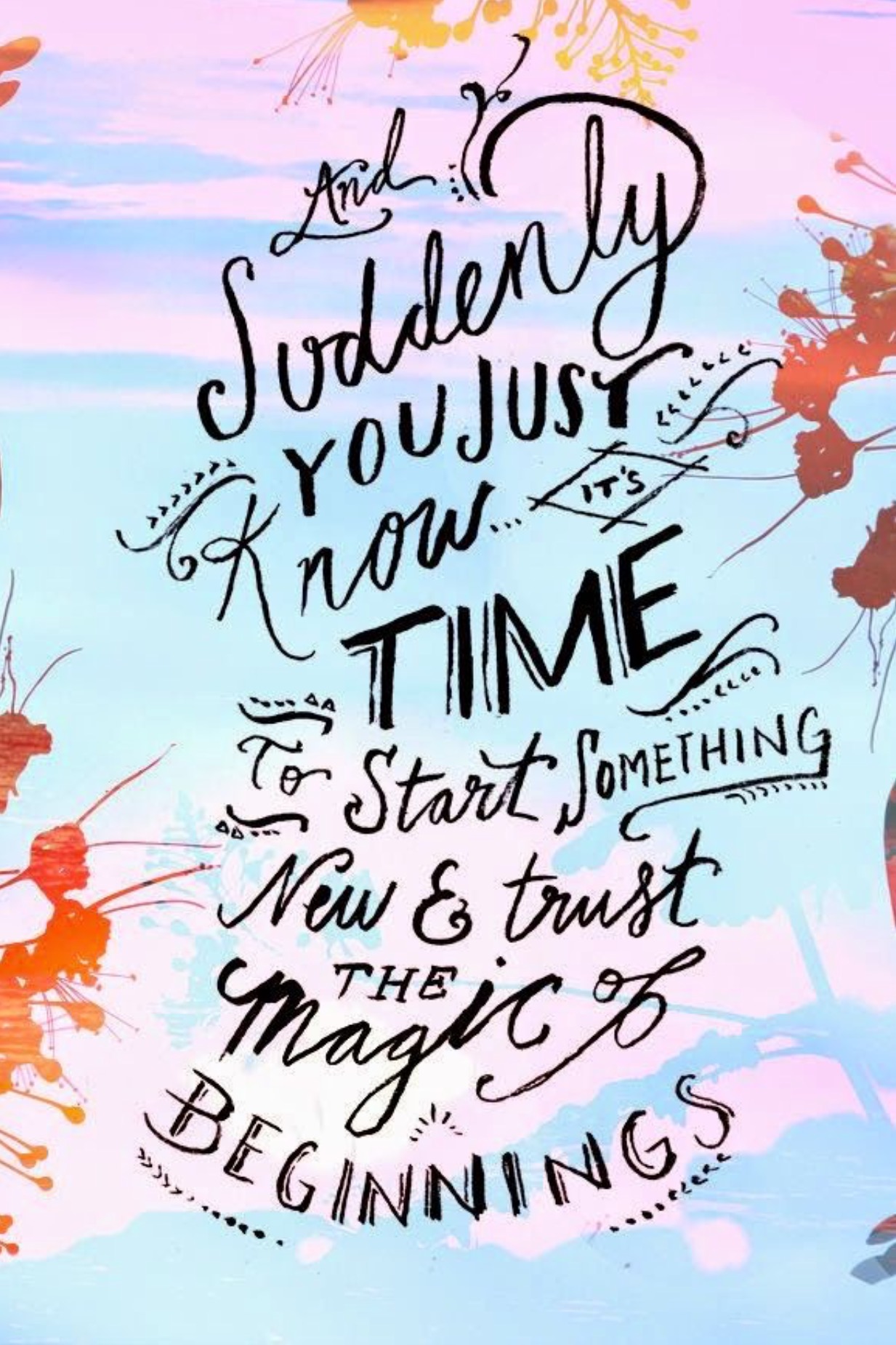 For those wishing to try a new beginning with yoga, please take advantage of our current offer of 10% off your first monthly unlimited pass and just mention the following flyer to me.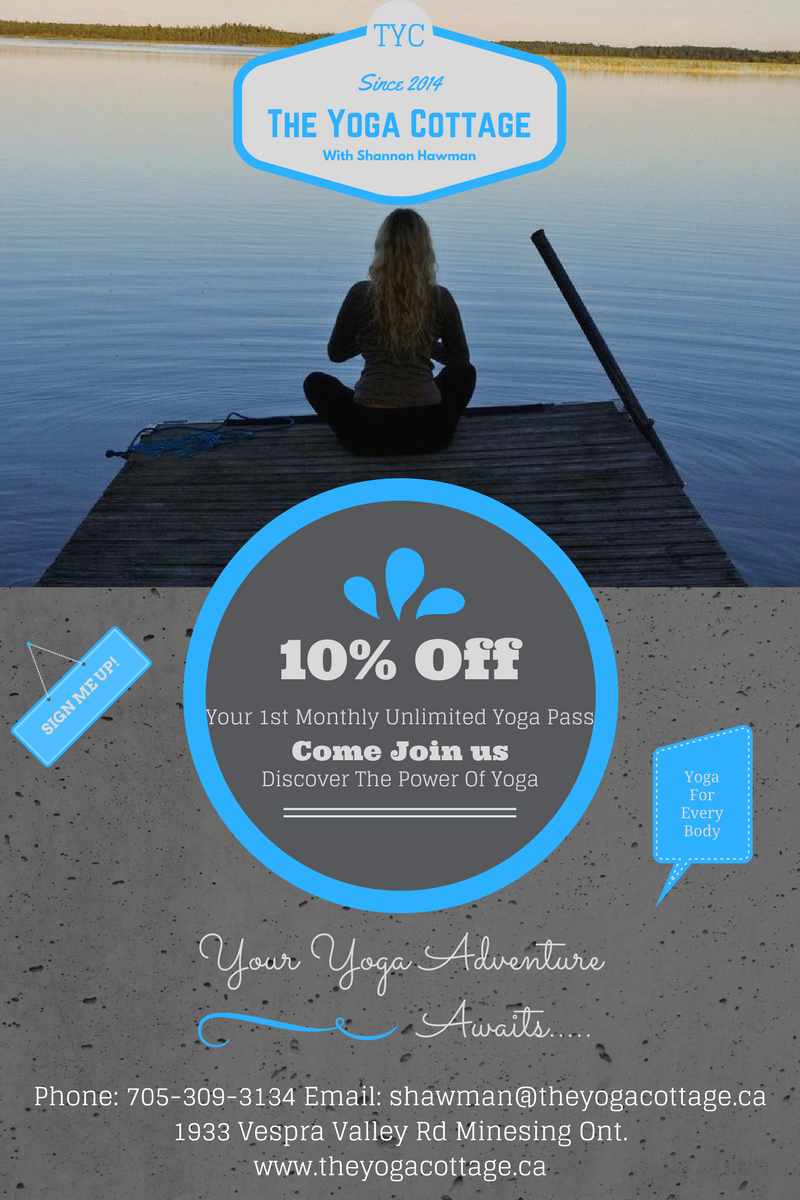 Speaking of new beginnings, I have decided to try out a couple new things here at TYC that I've wanted to do for awhile now. Firstly, I will will now be offering Private sessions. I know...About time right? While I have taught outside the studio at different dance studios and small groups, I figured its time I start offering these private sessions (everything comes with time folks). Now some of you might be wondering why take private classes at all? Well.. working on a one on one basis is a ideal way to help explore your own personal practice and to help clarify and deepen your practice as well. Or it may be more appropriate if you don't like working in a class setting or feel uncomfortable in a class, or maybe you have specific needs such as PTSD or TBI or need help working on rehabilitation on an injury. Maybe you are just looking to learn the basics to give you the confidence of joining a class. Either way, I can tailor your session so you can really enjoy yoga and relax into it. If you'd like more info contact me anytime for more details.
Right.. now moving on to new beginning #2. This one has been filed away in my book for months and months and I think it's about time I share it with you. This will be a new class offered in bulk sessions of 8 classes. Those that carry the monthly unlimited pass.. this will be included but you will have to sign up. For those others who don't have the pass when you sign up you'll have to commit to the 8 classes. So... I give you... The YogaDance Series. Here you'll enjoy the great workout that yoga has to offer, while flowing gracefully with your breath and body from pose to pose to music. Think of it like a dance class, but your moves ore yoga poses. Exciting right!! This class is going to take place on Thursday nights at 7pm in place of the YogaBoard class for a little while. Session spots will be limited so sign up soon, Session start date will be April 27th. Again if you have any questions feel free to contact me. (The cost will be the cost of 8 regular classes, and those who have 10 class passes can use those too if you're wondering)
Aren't new beginnings beautiful! Hopefully you'll feel the same and enjoy them with me.
Ok. So how about we start working on a pose now shall we? For April our pose of the month is Chair pose. You can choose to move in and out of this pose with your breath to warm up the body or you can hold the pose to increase stability, power and strength in your lower body. This pose strengthens the quadriceps, lower back, shoulders, abdominals and calves.
To get into the pose start in Mountain pose. On your next inhale reach the hands to the sky and lengthen the body. As you exhale squeeze the legs together and sink your hips as if you are about to sit in a chair.
If you are warming up the body, flow with your breath. Exhale, sinking down with your hips and bending the knees. Inhale, sweep the arms upwards and stand tall in Mountain pose. Repeat as many times as needed.
For those wishing to hold for a few breaths, exhale and sink the hips downward. keep the arms extended upward for working the shoulders (if you have shoulder issues bring the hands to center in prayer position) Breathe deeply here and bring focus to your body. Nice long back, tailbone is slightly tucked, knees are together and just behind the toes. You want the majority of your weight in the heels, so if you glace down and can't see your toes, just shift slightly more weight back into your heels. Next check in with your shoulders and make sure they are relaxed and away from the ears.
When you are ready to come up out of the pose, inhale and sweep the arms upward and stand tall in mountain. Repeat as many times as needed.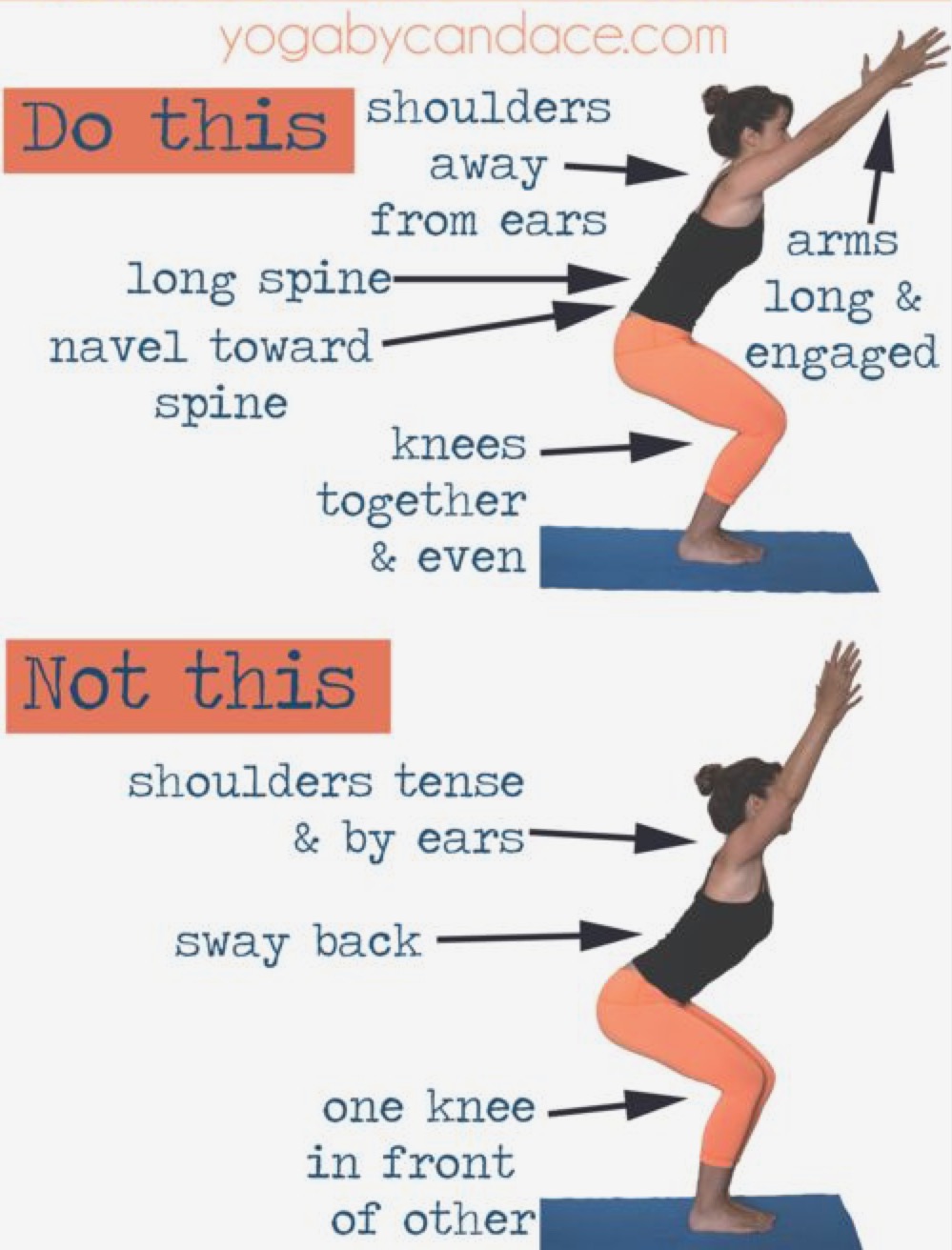 This pose, for so many people, creates such intense emotions. Some would rather curl up in a hole, some may feel quite bitter in it. So if you're one of these people, please know you are not alone haha Just...Breathe....Through....It. With lots of practice hopefully all those emotions will melt away in time.
So the recipe this month is an easy one. However, it contains nuts. So for those with a nut allergy, I apologize. I'm trying out other recipes right now that are nut free for you. Message me or comment below if you'd like me to send it when I have it figured out.
Ok so who out there has been living under a rock and hasn't heard of or tried LaraBar's? I LOVE THEM! But sometimes I hate paying for them (lol) Not long ago they came out with LaraBite's too. (they are tiny little bite size balls of pure goodness) They too are a bit pricey for some and I find they steer clear.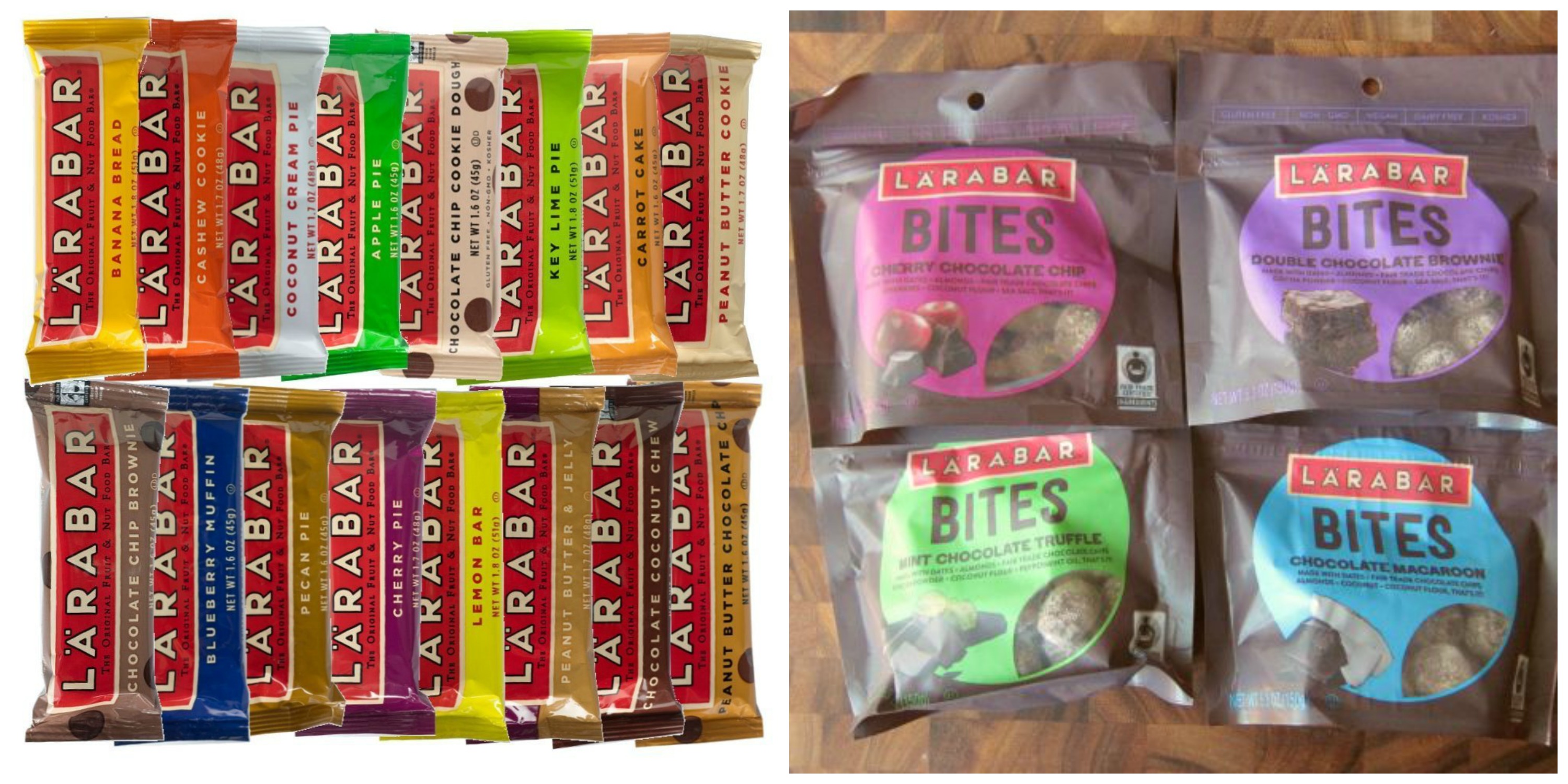 What's nice about the bites is you aren't committed to eating a whole bar and one ball can kill my sweet craving like that. So.. since the ingredient list is simple and basic I decided to try and make them. Let me tell you, they...were...easy. Just look at how good they look!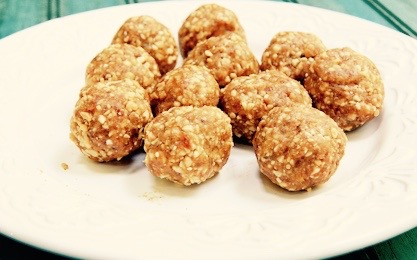 These are just the basic bites, but oh so good and never last more than a few days in my house, depending on how much will power I have haha.
So here's what you're going to need:
10-12 Medjool pitted dated (or just pit them yourself)
1/2 cup unsalted peanuts
pinch of salt (I use sea salt or pink himalayan salt)
Add pitted dates to your food processor and pulse until a paste forms. Then add in your peanuts and pulse again until peanuts are finely chopped. Using damp hands, form mix into 1" ball. Store in an air tight container at room temp. or store in the fridge.
Now don't let the dates scare you off because honestly they are so good. Try keeping the cost down and buy in bulk because I'm sure once you try these you'll want to make more and they only take 5 mins.
If you're a chocolate fan try adding in 2 tbsp of cocoa powder and 1/2 tsp of vanilla extract. You can even swap out the peanuts for walnuts and add a bit of chocolate chips too for a walnut brownie bite!
k..ummmm....you have a bit of drool on your chin...right there...ya you might want to take care of that
Well my friends we are at the end of another blog. Please feel free to share with friends and fam and maybe leave a comment or 2. I'd love to hear from you. Until next time.... Spread some yoga love and shine bright!!!
xoxo Shannon
Save
Save
Categories: None
/